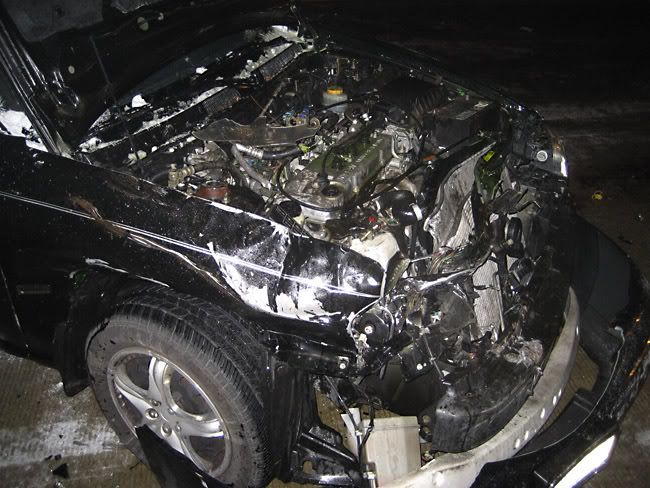 Had a little mishap out on the icy overpass Monday night... looks like the car is toast, but I'm OK, apart from a few aches and pains this morning. It was a chain reaction of crashes -- one car tapped another which spun out, and another car hit it. Other cars tried to stop to avoid the accident and either crashed or were targets for other projectiles. It was just over the crest of a hill, so even under good conditions, it would have been tough to avoid hitting cars randomly stopped in the middle of the offramp. Weird thing is, it was almost an exact replay of an accident I had about 20 years ago on a Super Bowl Sunday...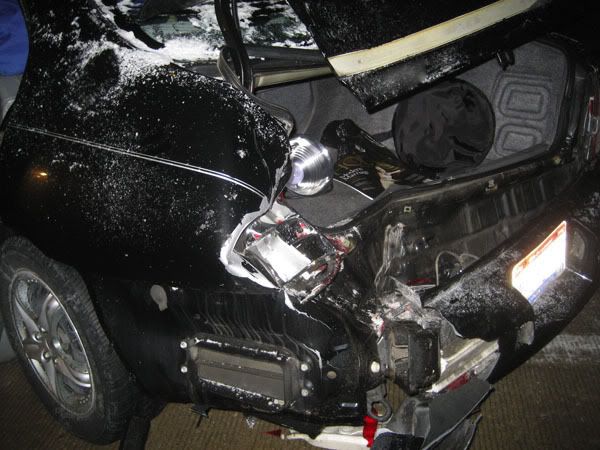 Apart from the fact that nobody was seriously hurt and that I'm OK (and that nobody was cited), the "miracle" of the evening is that I had most of my "traveling" photo gear in the trunk -- lights, stands, tripod, etc -- which took a pretty direct impact from a pretty big SUV, and everything appears to be just fine. Again, similar to my wreck way back when. Spooky... there are various other ironies and coincidences that go along with it, too, but I'll spare you.

So anyone have a good used car for sale near southwest Ohio?


Here's Amaya, projecting a mood reflecting how I'm feeling about the wreck and the aftermath I'll get to deal with in the next couple weeks.

I'm thinking about having a print sale to raise some funds... if you'd be interested in purchasing a print or three at reasonable prices, let me know.